Jeffrey Kaminski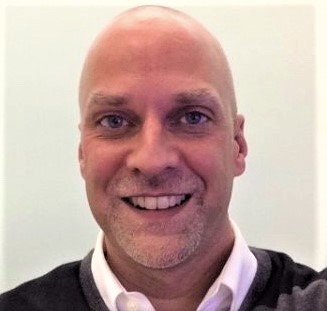 Jeffrey Kaminski, MS, C-IAYT, Yoga Therapist
Clients I work with: Children, teens, adults, couples, families, and groups
Communities I work with: Military members and their families, LGBTQ, Deaf/Hard-of-Hearing (ASL proficient), Austism spectrum, and special needs.
Issues I work with: Anxiety, cancer and stroke survivors, chronic pain, anxiety, depression, insomnia, mild cognitive disorders, pre-and post-natal wellbeing, negative self-talk, Parkinson's Disease, trauma, post-traumatic stress disorder, stress management (for both client and caregivers), and, exploring how the above issues and conditions manifest in the mind, breath, body, posture, gait, energy levels, and daily life.
Yoga therapy is a cooperative and integrative process that serves to empower an individual along the path of healing, wellness, and self-advocacy. Evidence-informed practices are the foundation of our collaborative work. 
In our time together, we will adapt the proven strategies of breathing techniques, mindful movement, guided imagery, and meditation/visualization to your specific conditions, symptoms, and goals.
By practicing how to create a space of stillness, safety and grounding, one can use these tools to manage the impacts that certain life experiences may have on one's relationship to self and others; to relieve suffering and/or illness symptoms; to improve functioning across physical, energetic, and mental-emotional layers; and, to empower individuals through the process of education, healing, self-advocacy, and evolution. Each approach is unique to you.
Our work together begins with an initial consultation to build an understanding of your situation, environment, and desired goals. This is a collaborative process. Your input is integral to creating a specialized, realistic, and sustainable practice that respects your time allowance, interests, and which progresses toward your goals. Consistency and commitment are key.
I specialize in working with Anxiety Disorders, which often underlie the conditions and associated symptoms with which we live. Anxiety can shadow individuals of all ages and across all walks of life. Forty million people in this country aged 18+ live with an anxiety disorder. This is a systemic issue that begins with our nation's children. My clients include both children, teens and adults from diverse backgrounds and underrepresented populations.
With two decades of personal practice, I wholeheartedly believe in the transformative process of yoga. The opportunities and challenges we meet through life cultivate and define our journey toward self-discovery. Each step of this journey reveals and strengthens a better-understood iteration of Self.
I am a certified yoga therapist with the International Association of Yoga Therapists (IAYT) and E-RYT 500-hour certified with Yoga Alliance. I am a graduate of the Maryland University of Integrative Health (MUIH) Masters of Science in Yoga Therapy program, currently the only accredited masters program for yoga therapy existing in the United States.
My clinical experience includes providing yoga therapy to patients and clients experiencing a spectrum of challenges including – but not limited to – generalized anxiety disorders, post-traumatic stress disorder, mild cognitive disorders and dementia, musculoskeletal misalignments and injuries, and survivors of stroke and cancer.
My career experience spans years in the public school sector designing behavior strategies for special needs populations (Deaf/Hard of Hearing; Autism), and I have a certification in American Sign Language.