Jessica Escobar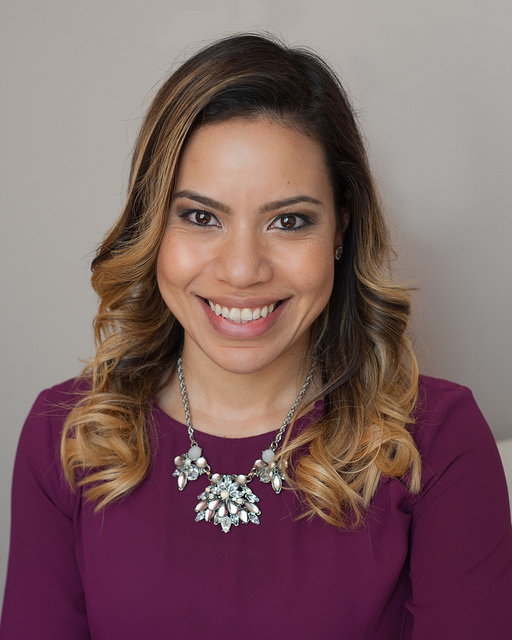 Jessica Escobar, MS, Resident in Marriage and Family Therapy
Clients I work with: Couples, individuals, children aged 3 to 8 and their families. I offer all services in both English and Spanish.
Issues I work with: Emotional intimacy, recurring disagreements, relationship hurts, trust, infidelity, multicultural issues, sexual issues, and communication.
I support couples to feel closer, resolve recurring arguments, heal past hurts, and communicate more openly. I often work with couples to rebuild trust and security after infidelity, cope with the impact of depression or anxiety on emotional closeness, and heal experiences such as trauma, PTSD, and childhood abuse.
I also work with couples to explore their sexual life and the ways their relationships as a whole have informed this aspect of their life together.
I often use Emotionally Focused Couples Therapy in this work, a well-researched and evidence-based model that is proven to support couples to create lasting change in the areas above.
I am experienced in working with military couples and families and appreciate the unique challenges that military life presents. The Center for Connection, Healing & Change offers a 10% discount on all services to those with past or present military service.
I also work with children under the age of eight using Play Therapy, a therapy technique that supports children to express their thoughts and feelings when they may not have the verbal language to share them. This way of working offers a window into their inner world and the opportunity process their experiences through play. I work with families living with life transitions, communication issues, behavioral problems, and grief.
I value the importance of satisfying relationships for the wellbeing of my clients. Sessions are focused on the creation of lasting relationship change. I want clients to feel that they are moving closer to their goals when they work with me, and to better understand the challenges and conflicts they face in their lives.
I hold a Master's degree in Marriage and Family Therapy from Virginia Polytechnic Institute & State University and am currently working towards Licensure as a Marriage and Family Therapist. I have previously worked at Ft. Belvoir's Family Life Center and at the Center for Family Services in Falls Church, VA. I have also completed additional training in Play Therapy and advanced training Emotionally Focused Couples Therapy.
Jessica Escobar is a Resident in Marriage and Family Therapy, who has completed a master's degree and is working towards Licensure as a Marriage and Family Therapist in Virginia. She works under the supervision of Ellie Cunanan, LMFT and AAMFT Approved Supervisor. In the event that clients have any questions or concerns about Jessica's work, her supervisor can be contacted at: ellie.lmft@gmail.com, (703) 627-9272, or 207 Park Avenue Suite B3, Falls Church, VA, 22046.