Maureen Flaherty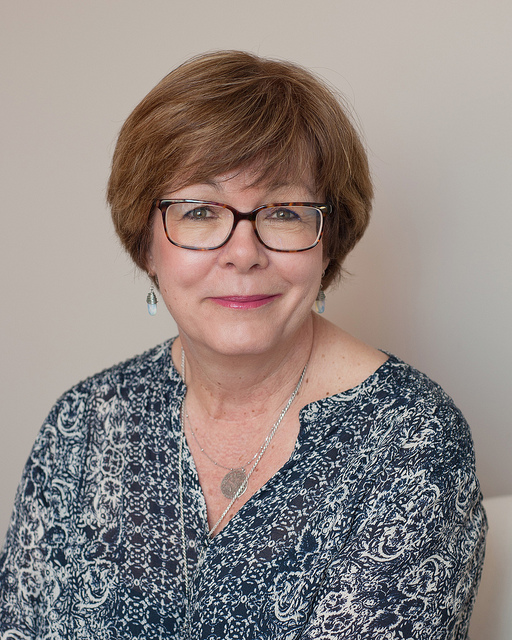 Maureen Flahery, LPC
Clients I work with: Adult individuals, groups, and families.
Issues I work with: Anxiety, depression, trauma, chronic illness, emotional dysregulation, family of origin issues, childhood experiences, men's issues, and adult family relationships. I also work with substance and behavioral dependencies (spending, gambling, internet use, porn and sex).
I specialize in the deep, change-worthy work of family of origin issues, reduction of the symptoms of mood disorders, decision making about the future of relationships, the issues of living that are specific to men, and the treatment of substance use issues.
In my seventeen years of practice as an agent of change, I have come to know that many of our emotional and relational difficulties can be connected to the experiences we have growing up in our family. These relationship experiences have a powerful influence over our core beliefs about who we are and what we can expect from others. Family of origin work involves getting unstuck emotionally and relationally in the present, by healing faulty relationship maps and other wounds of the past.
This work is particularly helpful if you experienced abuse or neglect, critical or invalidating parenting, chaotic or fear-based family interactions, caregivers with a mental illness or addiction, or a volatile/high conflict relationship between your parents.
Our work may often involve an exploration of the past, understanding how it might have impacted you on an emotional level, your map for connecting with others, patterns of behavior, and the identification of any unhelpful core beliefs you may have developed about yourself, others and the world. It is these inaccurate maps and beliefs that often underlie symptoms depression, anxiety, fear, anger and relationship problems.
My goal is to help you resolve and heal unfinished business of the past so that you don't have to keep recreating them in the present. I work directly with unresolved pain and trauma, dissatisfying relationships, and/or damaged self-worth and find that when clients create healing at the root cause, the symptoms are no longer needed.
As such, I am skilled at working with symptoms such as depression, anxiety, relationship difficulties, decision-making or ambivalence about important relationships, the use of substances or processes as a soothing and coping skill, and chronic illness. My style of therapy is targeted, structured and focused on the creation of lasting change. I don't believe that therapy needs to take years, more that it should help to restructure your experiences so that you see life through a different lens. This new lens allows for continued change, long after therapy has ended.
Much of my clinical experience and expertise has been in working with men. Cultural expectations of men often look to them to be independent, self-sufficient, stoic, problem-solvers, and invulnerable. These rigid expectations of masculinity may prevent us from understanding who we really are and get in the way of creating connection and reaching our potential.
I often work with men living with a variety of issues and the unique ways that these are expressed for men:
Anxiety or Depression – For men, anxiety and depression can often be expressed as anger, working more, stress, turning to substances to soothe and decompress, shutting down and withdrawing, infidelity or sexual difficulties. We unpack the underlying thoughts and feelings and help you find more effective ways of coping and communicating with the people you care about the most.
Relationships – Men and women generally approach relationships differently. A deeper understanding of how you function interpersonally can support lasting change in your relationships. I offer tools to help create meaningful and satisfying relationships with family, friends, colleagues, and others. I work with emotional connection and intimacy, identification of ways to share your needs, recurring disagreements, unresolved fractures of trust and security, making decisions about the future of relationships, sexual issues, and communication. I also work with men who are looking to move on with life after a painful divorce or relationship ending.  
Addiction – Men can be especially vulnerable to using alcohol, drugs, or processes as a way of medicating and numbing what happens inside them. If you are noticing that you are now relying on this strategy to get through the day, it is creating more problems than it is 'solving', or feel unable to stop, I know how to help. Together, we can explore the issues that underlie this behavior and finds new ways to deal with stress, tolerate discomfort, and problem solve.
I use a variety of approaches including trauma, attachment, family systems, Solution-Focused, CBT, and existential. After getting to know you and the change you seek, I tailor my work to meet your particular needs. I also provide Drug and Alcohol Assessments and customized substance use recovery services to adult men.
I have completed the required training to be an LPC Supervisor. I offer Supervision services to Residents in Professional Counseling and Marriage and Family Therapy who are working towards licensure in the state of Virginia.