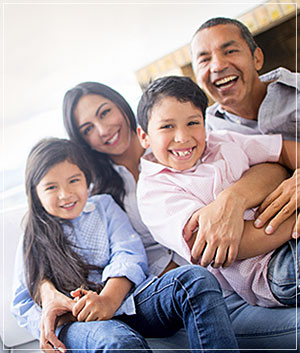 A Family Is A System
So we treat it as a whole
At The Center for Connection, Healing & Change in Woodbridge, VA, we work with children and families from conception to adulthood.
Our therapists are parents and/or experienced child therapists. Please trust us when we say we get it! We are not immune to parenting struggles, feeling overwhelmed, or making mistakes. You will find us to be supportive, non-judgmental and pragmatic. Each family is different and we help you find solutions that fit you and your unique situation.
We work with parents every step of the way, so you are included in the process of creating change and leave with a plan of action that you can use long after therapy has ended.
Feeling connected to our children and able to meet their needs is so important; when our children are doing well, so are we. Parenting is the hardest job there is and we want you to have the resources, support and tools you need to feel empowered in this demanding role.
Alongside working with child and teen families, we also work with adult families. Our trained family therapists can help you interact with each other in ways that open up communication, strengthen adult-to-adult dynamics, repair unresolved issues, and find joy in your relationship.
Relationships
Navigate the world together
Connection is our greatest resource
When our children go through tough times, they may not always have the ability to express how they are thinking and feeling.
Pain tends to come out sideways for children and teens, often seen in their behavior and interactions with others – family members, peers, and/or teachers.
We support children and families experiencing relationship issues such as communication, conflict, abandonment, trauma, bullying, transitioning through developmental stages, power struggles, discipline, sibling rivalry, emotional connection, and social skills.
As family relationships come in many forms, we are skilled at working with the challenges and strengths that different family structures experience; blended or step, co- or parallel parenting, single parents, military, foster or adoptive, same-sex parents, and families with children in different developmental stages.
Sessions support families to navigate relationship struggles and find more satisfying ways to talk and connect. We work with parents or caregivers to find strategies and solutions that work, and address any issues that may lie underneath.
Behaviors
Tailored solutions for your family
How should I handle this?
As our children grow, we often see changes in behavior and ways of responding to the world. Some behaviors help children to be successful, while some create more problems than they solve.
We work with children, teens and families who are experiencing problematic or confusing behaviors, especially where these feel at odds with who you know your child to be. We know how tough it is to feel stuck or unsure about how best to deal with the struggles of our children.
Our therapists are experienced at working with difficulties with school or home, technology, substance use or risky behavior, self-harm, bed-wetting, stealing, lying, sexual behaviors, anger or defiance, and lack of motivation.
We know the desire to help your child reach their greatest potential. We meet your child at their level, developing tools that support a reduction of symptoms and facilitate change.
Together, we implement strategies that work best for your child or teen in their home, school and community.
Transitions
Bumps in the road
Find your resilience and resources
Supporting your child to navigate change or stress in ways that promote self-esteem and resilience can be a challenge, particularly if we are adjusting ourselves.
When stress or transition occurs, change in your child's play, sleep, emotional responses, or activity levels is often a first clue that are struggling. You may also see regression to an earlier stage of development that feels safer, or somatic issues such as aches or pains.
Thankfully, children have a natural, innate ability to heal, both emotionally and physically. Our Family Therapy services support your child to connect with this healing potential or resiliency, and support you to be a healing resource.
We work with grief, loss, relocation or moving house, school changes, family transitions, military life, trauma, illness, development changes, parental addiction or mental health concerns, schedule changes, and financial issues.
We help children and parents to learn together about how our bodies respond to stress or threat. Our therapists can teach you how to harness the power of these survival responses in ways that promote health, resilience, and connection. Sessions focus on healthy coping skills for your child and whole family.
Identity
Help your child love who they are
Self esteem and emotional regulation
Experiencing yourself as valuable, competent and worthy is vital for children and teens. It sets the tone for our adulthood identity, ability to manage our emotions, and the map with have for connecting with others.
We work with children, teens and families to address the symptoms of low-self worth, unresolved pain, and disconnection.  These symptoms often show up as anxiety, depression, anger or emotional outbursts, withdrawal, separation anxiety, hypersensitivity, unhealthy relationships, self-harm, eating issues, body image distortions, and identity confusion.
Our family therapists work with children and families to celebrate their unique personhood, find more effective ways to manage emotions, and ask for what they need.
Where you may have experienced your own issues in childhood, we can also help you change destructive or unhealthy patterns that you don't want to pass down to your children.
If you would like your family legacy to end with you and create more secure, calm, and connected relationships, we can help you redefine your map for connection.
The Center for Connection, Healing, and Change provides child and family counseling services in Woodbridge, VA for anxiety, trauma, self esteem, anger management, ADHD, and more. We also serve the surrounding areas such as Lake Ridge, Lorton, Montclair, Manassas, Fredericksburg, and Southbridge.