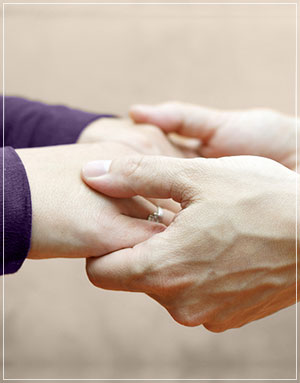 Individual Counseling Services in Woodbridge, VA
The Pathway to True Peace
Loving who you are on the inside
Where we lack the ability to have safe contact with ourselves and the people we care about the most, it's easy to feel adrift; avoiding your emotional world, looking for peace in all the wrong places, and wondering if you matter.
When we begin to feel adrift, it is fertile ground for any limiting beliefs and emotional pain to get the best of us. Symptoms such as depression, anxiety, self-medication, or anger begin to surface.
Our mental health therapists and counselors
At The Center for Connection, Healing & Change, in Woodbridge, VA, we work alongside our clients to restore connections, heal emotional pain and limiting beliefs, and identify a map for lasting change. 
We can also support you to sort through your relationships, past and present, and understand how you have been shaped by them. Heal any injuries you have acquired along the way, so you can be freed up to live with more trust, self-worth, and authenticity.
We specialize in the treatment of anxiety, depression, and trauma
Our therapists each have a different areas of clinical interest, allowing us to work with the wide variety of challenges that life can present. We match you up with the therapist that is the right fit  for you. See our Specialties page for a full list of all the issues we are skilled at working with.
Feel free
How Have Relationships Shaped You?
Want to know how you got here?
We all want to know three things of our relationships:
Am I worthy? Do I matter?
Will you love me just as I am?
Many of us had well intending parents whose actions did not always reflect their good intentions. We may have grown up believing the limiting beliefs we were offered. Eventually they grew roots inside us and became permanent fixtures.
If you have been raised on messages that left you feeling unworthy, unlovable or unsafe, then no wonder you're facing challenges in different areas of your life.
Our therapists can help you understand the ways that your family or couple relationships have shaped you. We support clients to sort through their experiences and decide what messages they want to keep, and what they want to leave behind.
This process can help you know who you are, where you stop and others start, and design a life that works for YOU.
Lasting Change
The Definition Of Change
To transform, to become different
One of the hardest things in life can be the deep desire to change what is not working, trying really hard to change, wanting really badly to change, yet for all our effort, we stay stuck.
It's like swimming your heart out, then discovering you've been treading water and haven't advanced an inch.
If your intention is to create powerful long lasting change; why not surround yourself with a team of skilled professionals, working collectively to help you achieve your goals.
Therapy for Anxiety, Depression, and Trauma
We offer ways to tolerate and connect with your emotions, value who you are, build coping skills and resiliency, and heal the issues that limit you.
Our team of diverse practitioners are invested in working alongside you to connect, heal and change. We utilize therapy models that are well-researched and evidence based so we can be sure that we are offering proven maps for change and well-being.
The Center for Connection, Healing, and Change provides counseling services to individuals for depression, anxiety, trauma, and more in Woodbridge, VA. We also serve the surrounding areas such as Lake Ridge, Lorton, Montclair, Manassas, Fredericksburg, and Southbridge.