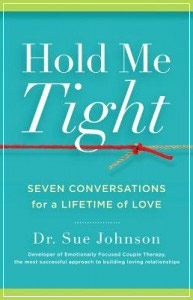 Hold Me Tight Couples Workshop
Take some time to invest in your relationship
We are facilitating a Hold Me Tight Couples Workshop on Saturday, March 30th and Sunday, March 31st 2019. The Workshop is based on the science of adult attachment and Emotionally Focused Couples Therapy (EFT). It is designed to be accessible, practical, and supportive.
In EFT, we help couples learn how to deal with their emotions together, reach for each other in moments of needs, and be responsive to each other in ways that feel positive and loving.
The tools you learn will serve your relationship long after the weekend is complete.
Benefits
This workshop is designed to offer a starting point in your journey towards creating a secure, connected and responsive relationship.
The skills you learn will help you understand each other better and offer a new framework for talking about your relationship.
You will receive support from the facilitators throughout the day. You have plenty of opportunities to practice the skills with your partner during the break-off portions.
If you notice you want further support following the workshop and would like to participate in Couples Therapy, we can help you get started there too.
Theory
Hold Me Tight Workshops are based on the work of Sue Johnson and her model of relationship change called Emotionally Focused Couples Therapy.
Hold Me Tight Workshops are not therapy or a therapy group. They provide education and skill-building to couples who are looking for some greater understanding of each other and some tools to utilize during conflict or times of stress.
Our facilitators are experienced at offering this workshop, ensuring your time with us is productive and well-thought out.
The workshop aims to address the need for secure connection that we all have, even as adults; "Are you there for me?", "Can I count on you?", and "If I call, will you come?"
Skills
What will we learn?
Develop long-lasting skills for emotional intimacy
You will learn and experience how to:
Affirm strengths in your relationship
Address recurring and negative ways of interacting with each other
Understand each other's emotions better
Recognize underlying reasons for your conflicts
How to repair and forgive
Enhance your emotional and physical closeness
Improve communication
Be more accessible, responsive, and emotionally engaged with one another
Attendance
Hold Me Tight Couples Workshop
How can I get started?
Day One of the Workshop is held Saturday March 30th from 9:00am to 6:00pm, Day Two is held Sunday March 31st from 9.00am to 1.00pm. Both partners are required to attend both days.
We ask that you arrive 10 minutes before the workshop starts to prepare and settle in.
How do I book a place? The cost of the workshop is $500.00 per couple. We accept cash, checks, credit cards, or HSA/FSA cards.
To reserve a place in the class please call (703) 898 3290 or email info@thecenterforconnection.com
What should I bring? Just you and your partner and a commitment to your relationship.
Can I come as an individual? Unfortunately, no. Due to the experiential nature of the workshop, it is designed for couples to practice the skills as we go along. We can gladly help you learn these skills in individual therapy sessions though.
Who is the Workshop suitable for? Couples that are not in severe relationship distress, separated, or who have active and ongoing abuse, addiction or affairs present in their relationship. Our Intake Coordinator will conduct a brief assessment on the phone with you to ensure that the workshop will be appropriate for your needs.