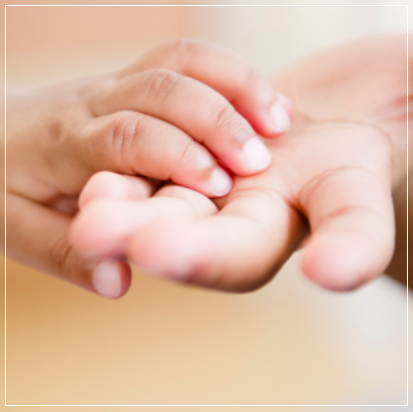 Childbirth Classes
Our Philosophy
We believe that pregnancy and birth are profound experiences, offering opportunities to grow, heal, and connect. Welcoming a child into the world is a milestone event in family life, so we intentionally offer childbirth classes that are relationship-centered.
We offer a balanced, unbiased, and comprehensive way of preparing for birth and parenthood. Our mission at The Center for Connection, Healing and Change is to support families to prepare for a positive and empowered birth experience, whatever your birth plan or family structure.
Our childbirth classes offer the information you need to make informed decisions, find your voice and advocate for your needs, and feel prepared for your birth experience however it unfolds. We also aim to provide a nurturing place of unconditional support that helps you navigate pregnancy, birth and parenthood in ways that fit you and your unique family.
Class information
We begin with a warm welcome and a good sense of humor! Each class includes practical strategies and plenty of space for questions so you can tailor the content to meet your particular needs. We provide you with handouts, 'cheat sheets' and resources so that you can refer back to them as your birth gets closer.
Our space is pregnancy-friendly with a variety of comfortable seating options. We provide light refreshments and you are welcome to bring anything you need to enjoy the class experience. A fridge and microwave are available for your convenience.
Classes are co-created and facilitated by our dedicated perinatal staff team: Sara Healy, Childbirth Educator; Jennifer Guiney, Infant Mental Health and Attachment Specialist; and Elayne Smith, Licensed Marriage and Family Therapist and HypnoBirthing Instructor. 
We combined our specialties to offer a thorough overview of the complex and powerful experience that is birth. The class is designed to be predictive about all aspects of birth so that you can feel empowered and prepared for whatever comes your way. 
Support
In addition to Childbirth Classes, we offer a range of perinatal and infant-focused services. Services can be combined meet your unique needs, offer a deep-dive into the areas that are most relevant to you, or provide a touch-stone of support throughout pregnancy and the first years of life.
Our services include: 
• Deepening of parent-infant attachment
• Learning baby body language, cues and signals so you know what they need, moment to moment
• Processing of birth experiences
• Trauma healing
• Individual Therapy (we specialize in Perinatal and Reproductive Mental Health)
• Post-Partum Depression Support Group and screenings
• Couple and Family Therapy (including parent support)
• Mindfulness Mother's Group and Guided Affective Imagery
Content
Empowerment through preparation
Information, tools and tips
Understanding your due date
Emotional and physical changes that occur with pregnancy
Baby positioning and presentation in the womb
Preparing your body for childbirth
The fear-tension-pain cycle
Signs of labor
Stages of labor and what to do in each stage
Designing your birth plan and advocating for it
Comfort measures
Informed decision making about interventions 
Practical tools for birth partners
The post-partum body, mind and emotions
Breastfeeding basics
Newborn bonding and care
Attendance
Childbirth Classes
How can I get started?
Childbirth classes are held at The Center for Connection, Healing and Change in Woodbridge, VA and run for six consecutive weeks. The next class begins on Tuesday April 11th, running weekly through April 18th, 25th, May 2nd, 9th and 16th. Each class starts at 6.30pm and ends at 9.00pm. 
We ask that you arrive 10 minutes before the class starts to prepare and settle in. Classes are offered in a group format, allowing for sharing and support from other families.
How do I book a place? The cost of the class is $325.00 per family/birth team. We accept cash, checks or credit cards. Class space is limited so we encourage you to book early.
To reserve a place in the class or get more information please call Elayne Smith on (703) 898-3291 or email her at elaynesmith@thecenterforconnection.com 
What should I bring? Just you and your birth partner! You are welcome to bring anything you need to feel comfortable. Handouts and class resources are provided.
Can I come as an individual? Yes! We welcome all participants, whatever your family structure or birth plan may be.
Who are the classes suitable for? Anyone who is looking to feel more prepared and have a range of tools and strategies available to them that support a positive birth experience. We work with ALL birth plans (hospital, home, medicated, natural, planned c-section etc). We encourage you to attend around the start of your 3rd trimester so that class content is relevant and fresh in your mind.
When will the next class be held? The next class begins on Tuesday May 23rd and runs for six consecutive weeks. You are welcome to book your place in the next class.