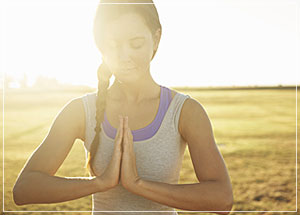 Mom's Group
Share your real-world experiences of parenthood
Supportive and welcoming therapy group for mothers with young children. Parenthood is a time of great transition and varied emotion. It can be hard to find a non-judemental place to discuss how overwhelming and exhausting it can, especially one that is free from competitiveness or well-meaning but unhelpful advice. Our group offers support to mom's through the real-world and challenging experience of motherhood.
Our Mom's group offer a space to identify your needs; balance self-care—including physical wellness, sleep, and self-compassion—with the demands of living; reclaim your sense of self; and find ways to advocate for your needs with healthcare providers and family members alike.
Group Details
Our Mom's Group runs on Monday mornings from 11.30am to 12.30pm. Babies under 12 months of age are also welcome. Participants can join any time, following a screening session and orientation. Clients are required to commit to 8 group sessions and are welcome to pay weekly or in advance.
Group focuses on making sense of real-world parenthood, life transitions and changes in relationships, issues related to mood, and the prevention of social isolation/development of support networks.
Group offers a sense of humor, abundant validation, and space for participants to share experiences without having to be strong, perfect, or in control. Come and share your parenting struggles and successes with other women and know you are not alone in the journey of motherhood.
Facilitator
Group is facilitated by Elizabeth Wilkins-McKee, LCSW. She has over 20 years of experience providing individual, couple, family and group therapy. She is experienced at working with reproductive and perinatal mental health, parenting at all stages of the life-cycle, anxiety, depression, grief and loss, identity, separation, divorce, and sexuality.
Elizabeth believes that children, families and individuals sometimes need help in balancing the challenges and changes of life. She tailors her approach to the needs of each person or family she works with, recognizing that her clients are whole people who deserve a real-world approach to mental health. She offers a relaxed, playful, and humorous approach which often helps clients to reach their psychotherapy goals quickly and in ways that feel rewarding.
To book your place or for more information , please call our Intake Coordination line on (703) 878-3290.