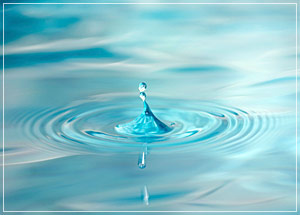 Lunchtime DBT Skill Building Group
Turn your emotions into wisdom
Dialectical Behavior Therapy (DBT) skills teach individuals how to manage their emotions, relationships, and distress in effective and meaningful ways.  Experiencing emotional sensitivity and/or chronic invalidation can lead to the development of limiting coping styles in an attempt to manage our emotions.
DBT offers deep compassion and acceptance, helping clients to build healthier skills and a more meaningful life while avoiding destructive behavior. 
Each group runs weekly for 8 weeks. Skills are taught within each session and exercises assigned to help participants deepen the skills and apply them to their everyday experience. Goals are to increase self-acceptance, decrease emotional suffering and build a life of purpose, meaning and value.
About each skill
Mindfulness Skills focus on the quality of our awareness and moment-to moment presence in the world. Mindfulness helps train us to decrease self-defeating thoughts and prolonged worries about the future as well as depressive thoughts about the past. 
Emotion Regulation Skills help us to identify and label current emotions, identify obstacles to changing emotions, reduce emotional reactivity, decrease emotional intensity and access more positive emotions.
Distress Tolerance Skills concentrate on accepting the current reality and finding ways to survive and tolerate the moment without making things worse.  While all other modules focus on building a life worth living, distress tolerance skills teach us how to avoid tearing apart our life. 
Interpersonal Effectiveness Skills teach us to better identify and more effectively ask for what we need, set limits while enhancing relationships and resolve interpersonal conflict. 
Group details
Our Lunchtime DBT Skill Building Group begins on Tuesday January 10th 2017 and runs from 12:00-1:00pm. 
Participants sign up prior to the beginning of each 8-week module, completing a screening session and orientation. Clients are required to commit to all 8 group sessions. We offer a discount on group fees where payment  is made in advance for the full course. Clients can also pay at the end of each session.
To book your place or for more information , please call our Intake Coordination line on (703) 878-3290.
Sandra Molle trained with Marsha Linehan, the founder of DBT. She is a licensed psychotherapist with more than sixteen years of experience providing individual and group therapy to adolescents and adults. Sandy supports clients to access inner resources and strengthen emotional regulation skills so they can build a life worth living. Her approach often focuses on learning ways to mindfully turn emotions into wisdom, manage stress, and build meaningful connections with loved ones.