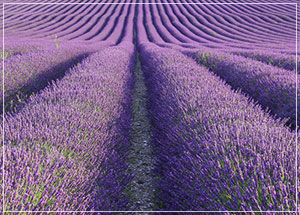 Yoga Therapy
Create space for healing and wellness through yoga
In a culture dominated by multi-tasking, material distractions and compulsive screen time, it is easy to feel disconnected and overwhelmed. Many of us have lost the ability to sit in peaceful stillness and feel centered within in our body, mind, and breath.
Yoga Therapy is a creative, compassionate, and embodied approach to healing and wellness. It takes the position that all people are inherently healthy, innately whole, and able to heal themselves from the inside-out.
From this assumption, Yoga Therapy serves as a personalized guide to helping you unlock your wholeness and health on all levels: physical, relational, mental, emotional, and spiritual.
Yoga Therapy is proven to relieve suffering; improve functioning across all layers of human experience; and empower you through a process of education, healing and personal growth. Each plan is different and includes a focus on breath, movement, and meditation, mindfulness or visualization to help you meet your goals.
You do not need any prior knowledge or experience of yoga to benefit from Yoga Therapy. Everything will be adapted to meet you exactly where you are.
Messages from the Body
Tension, pain and depression are messages from your body asking for your attention and care, telling you that something needs to change.
Feeling sick and tired of always feeling sick and tired gets overwhelming if you don't know how to do anything different. 
Physical dis-ease and emotional or mental pain often come from a sense of separation and/ or unresolved issues held in the body. Reconnect and heal every aspect of your self as you return home to a place of authentic peace, connection and wholeness.
Yoga Therapy can provide you with skills and tools to decode the messages your body and breath are giving you, and help you navigate your way back into harmonious relationship with yourself and your loved ones.
Bring your life back into balance, ease pain and discomfort, and explore ways to heal in a gentle and empowered way. 
Come Home to Your Self
Life is more than your 'to-do' list, even if you aren't sure how to let that list go. Technology has become an addiction that keeps us tethered to feelings of anxiety and emptiness.
If you are craving relief at a deeper level, and long for the peace and joy that already lives within you, Yoga Therapy can help.
The ancient wisdom of yoga, mindfulness, and meditation and is combined with contemporary knowledge of neurobiology, physical therapy, and psychology.
It serves as a powerful tool for dealing with the demands of living in a more balanced and present way.
Our innate wisdom and resilience can only be found by going within. Most of us fear that connection to self will be an anxious, painful and overwhelming experience when we take the risk to turn inwards.
Our Yoga Therapy Services offer support, grounding and an experienced guide to coming home to yourself.
Relationships
Stress and emotional dysregulation have a profound impact on how we relate to others. 
Many of us struggle to slow down enough to really 'see' our partner, children or friends. When was the last time you felt really present and connected to the people you love?
Reconnecting with your whole self through breath and body work is an invitation to peace, not just for yourself but for everything and everyone that is important to you.
As you return home to your self and your own needs, you pave the way for others to do the same. We work with children, teens, adults, couples and families to offer ways to calm, nurture, and connect.
Heal the Unresolved
When we experience loss, fear, change or trauma and aren't able to resolve it as we go, these experiences can get held in the body.
Unresolved 'stuff' can change the way we function on every level, bubbling up as symptoms such as anxiety, depression, low self-worth and ill-health.
Yoga Therapy offers a safe and lasting way of healing the things that may have wounded our sense of safety and peace in the world. It can be used in conjunction with talk therapy or on its own.
You deserve to live from a place of wholeness and health, defined by your true nature and authentic self, rather than from your most painful moments. Come home to yourself today.